For new customers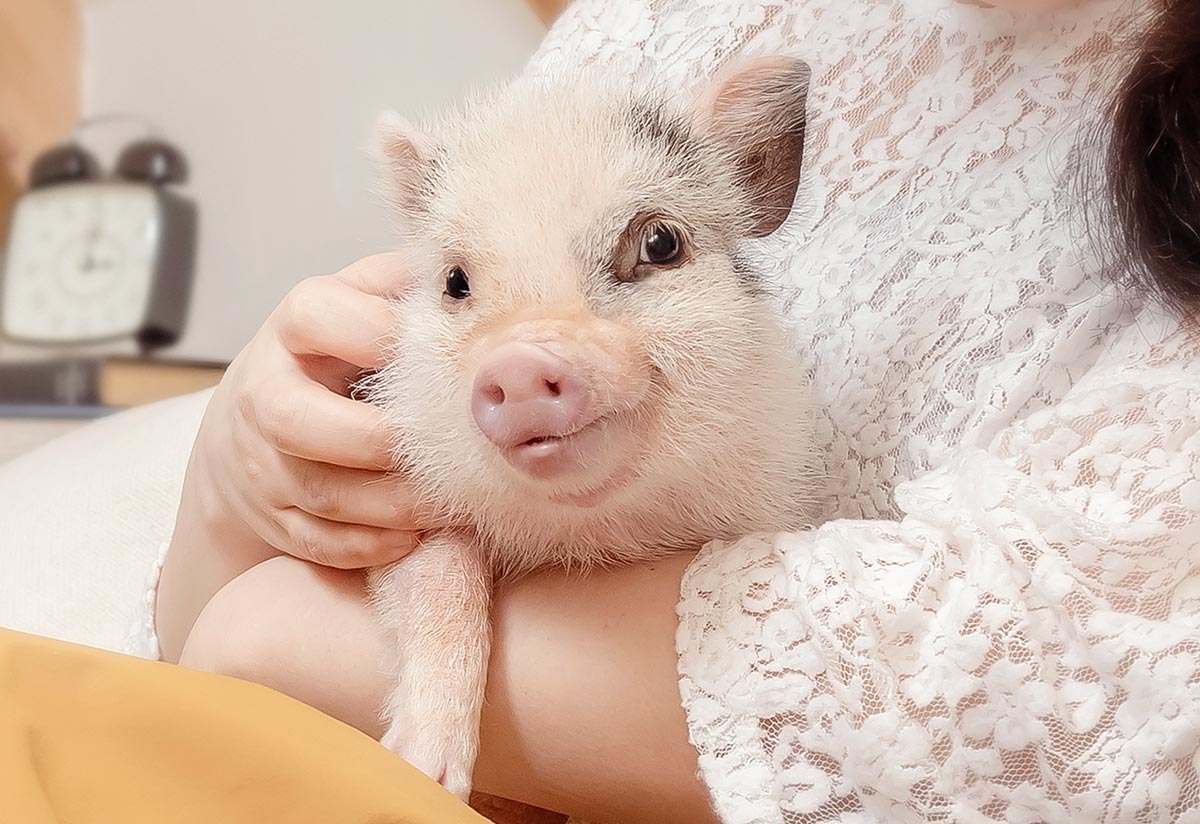 Welcome to mipig cafe!
mipig cafe is the very first cafe in Japan where you can meet micro pigs. We opened it because we wanted you to know about their talent as a pet that they originally have. At mipig cafe, we will provide a warm and cozy time to as many guests as we can so that they can feel the charm of micro pigs. There is also a floor for who want to have them as a family member, while meeting adult micro pigs. We very much look forward to your visit as their 'friends' and 'family!'
What is a micro pig?
Micro pigs are the tiny pigs originated in the UK. They are smart, adorable, and cleanly animal. As well as remembering where the toilet is, they can also learn verbal commands.
If you want to know more about micro pigs, please visit the link below. mipig official web